On April 12th, 2008 Ryan "Whitey" Weitzel lost his battle to cancer. Whitey was a senior at Lampeter-Strasburg High School and an inspiration to all who knew him. Diagnosed with a rare and very aggressive type of cancer at age 14, he was given six months to live. He refused to give up, and for the next five years, Whitey pushed through every day with his motto: "Live for Today." Whitey's life and this motto continue to inspire a multitude of people here at Lampeter-Strasburg.
In honor of Whitey, his classmates organized "Ryan's Race." The inaugural run took place in 2008, shortly after Ryan's death. Each year, the L-S Varsity Club will organizes "Ryan's Race" in his honor. The money generated from donations and entry fees provides two $1,000 scholarships awarded to two L-S seniors who display Whitey's qualities of perseverance, positive attitude, and service.
Past Recipients of the Ryan "Whitey" Weitzel Scholarship Award
2008: Lawrence Tyler Collins
2009: Eric Denlinger
2010: Brian Shortes
2011: Daniel Dorgan
2011: Evelyn Staffer
2012: Daniel McGuire
2012: Alexa Musser
2013: Nicole Anderson
2013: Dominic Falcone
2014: Emily Ott
2014: Regan Hershey
2015: Karly Shaubach
2015: Nathaniel Deardorff
2016: Maggie Johnson
2016: Merek Hilliger
2017: McKenna Glessner
2017: Zachary Guyer
2018: Rachel Marcroft
2018: Josh Strauss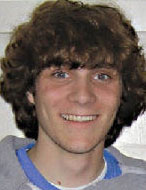 Ryan Whitey Weitzel
# 22 Forever In Our Hearts
L-S Varsity Club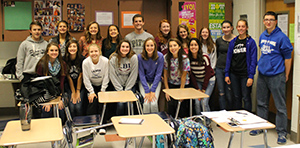 Under the direction of Mr. Sloss, members of the Lampeter-Strasburg Varsity Club coordinate Ryan's Race and volunteer on Race Day. Thanks so much to these dedicated volunteers!