Ryan 'Whitey' Weitzel is the Inspiration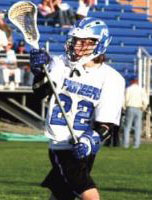 Ryan "Whitey" Weitzel is the inspiration of Ryan's Race. Ryan was an extraordinary individual who led his life with an amazing positive attitude, even while he battled the awful cancer that ultimately took his life. His life has been an inspiration to his family, friends and the L-S community. #lspride
The funds raised from Ryan's Race support two one thousand dollar scholarships that are given to two seniors who reflect Ryan's character and attitude.
This year's race:
This year the L-S Varsity Club will organize the 11th Annual "Ryan's Race." The money generated from donations and entry fees will provide scholarships to two graduating seniors from Lampeter-Strasburg. This year's race will will include cash prizes for the top three guys and gals. The race will take place on Saturday, May 12, 2018 at 8:30 on the L-S campus. There will also be a free children's "Fun Run" that will start at 9:30 a.m.
Thank You!
Thank you to all sponsors, runners, and volunteers who made the 10th annual Race a success. We had 66 runners participating this year in the race, received 150 donations, and raised $3500 through the L-S Varsity Club. The money is used for scholarships for graduating seniors - this year's recipients are McKenna Glessner and Zachary Guyer.

Please accept our sincere gratitude for supporting Ryan's Race. See you next year!
Get the full race results here.
Top Finishers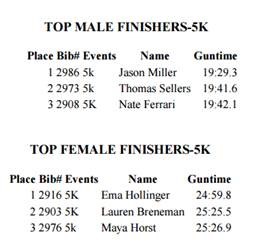 Congratulations to the six participants who received cash prizes in 2017.